by Coffee Talk
posted Nov 24 2013 11:33AM
From Jessica

How to make the PERFECT gravy
I personally have never tried the wine method as mentioned in the steps but I think I might have to try. Please click the pic to find out more from Real Simple Magazine.
---
It's starting to get cold, and I LOVE warm jackets. Here are a couple of picks for nice Anorak Jackets.
I like this one because I have this brand of coat and there is a drawstring waist that you can pull together. You don't look at frumpy in this one. Oh and it's warm!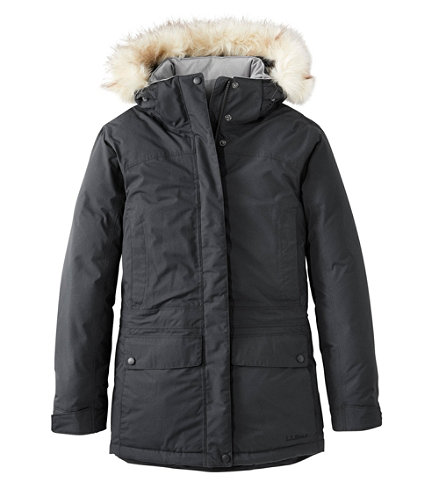 I clearly love this coat because well, I own it. It is beyond warm and it also has the drawstring waist. I have it in black. I also think LL Bean is one of the greatest companies to purchase anything from. They have the whole lifetime gaurantee.
---
---
Pinterest Pick of the Week
Crockpot Breakfast Oatmeal
Click on the pic for the recipe
---
From Lynda

Hate shopping for jeans? Here are a ton of tips on how to find your perfect pair. Click on the pic for all the tips.
---
---
Think you can't splurge during Thanksgiving? Well now you can...Just a little. Click on the picture for some nice food swap ideas.
---
---
CREAM CHEESE PUMPKIN PIE

CREAM CHEESE LAYER:

8 oz. pkg. cream cheese
1/4 c. sugar
1/2 tsp. vanilla
1 egg
1 unbaked pie shell

Mix cream cheese, sugar and vanilla together until well blended. Add egg to mixture; mix well and pour into unbaked pie shell.

PUMPKIN LAYER:

1 1/4 c. canned pumpkin
1/2 c. sugar
1 1/2 tsp. cinnamon
1/4 tsp. ginger
1/4 tsp. nutmeg
Dash of salt
1 c. evaporated milk
2 eggs

Mix pumpkin, sugar, spices and dash of salt. Add evaporated milk and eggs. Mix well and pour over cream cheese layer of pie.

Bake in a preheated 350°F oven for 65 or 70 minutes. After pie cools, cover with thin layer of maple syrup and decorate with pecan halves.
---